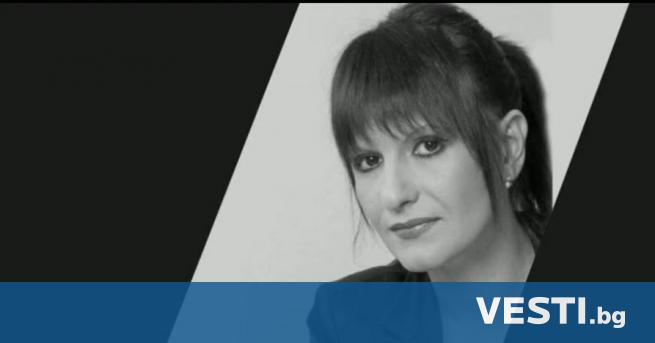 The journalist died Albena Ivaylova, reports NOVA. He has been working on television since his founding in 1995 as an editor and leader.
Over the years, he worked on the creation of Channel 3 and was led by the Presidency of the Council of Ministers, Ivan Kostov.
She died this morning in the Pneumonia District Hospital – a complication of breast cancer in which she has been fighting for three years.
Albena Ivaylova was born on June 2, 1969 in Sofia, graduated in journalism and culture. For years he has been dealing with public relations and public communications.
Follow us everywhere and at any time with the mobile application News.bg. You can download it Google Play i AppStore.
For all the latest news from News.bg, follow our site Instagram