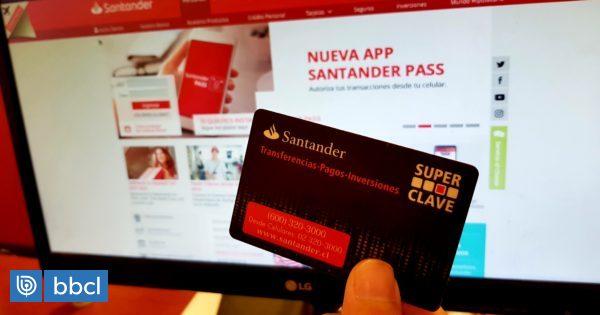 The Banco Santander announced this afternoon to his clients that the maximum amount allowed the transfer to so-called "New Recipients" It will be $ 250,000.
The measure appears for purpose Increase security from the scam series Internet and cyber attacks that have last affected the banking industry.
By e-mail, the financial institution has provided its clients with a measure "to increase the level of protection of your transfers," according to the text.
Also, the Spanish capital entity explained this after 1 business day, can be returned to the same recipient with the maximum allowable amount for all transfers, which reaches $ 5 million.
This measure aims to prevent possible theft of bank data, which is used to empty client accounts and adds an initiative that has been used by the Bank of Credit and Investment (BCI) for some time.
With the announcement, Santander joins BCI, anticipating the rest of the institutions in this area, since banks have demanded that this type of measure be implemented throughout the industry, and even consider the possibility of electronic transfers that cease to be current.