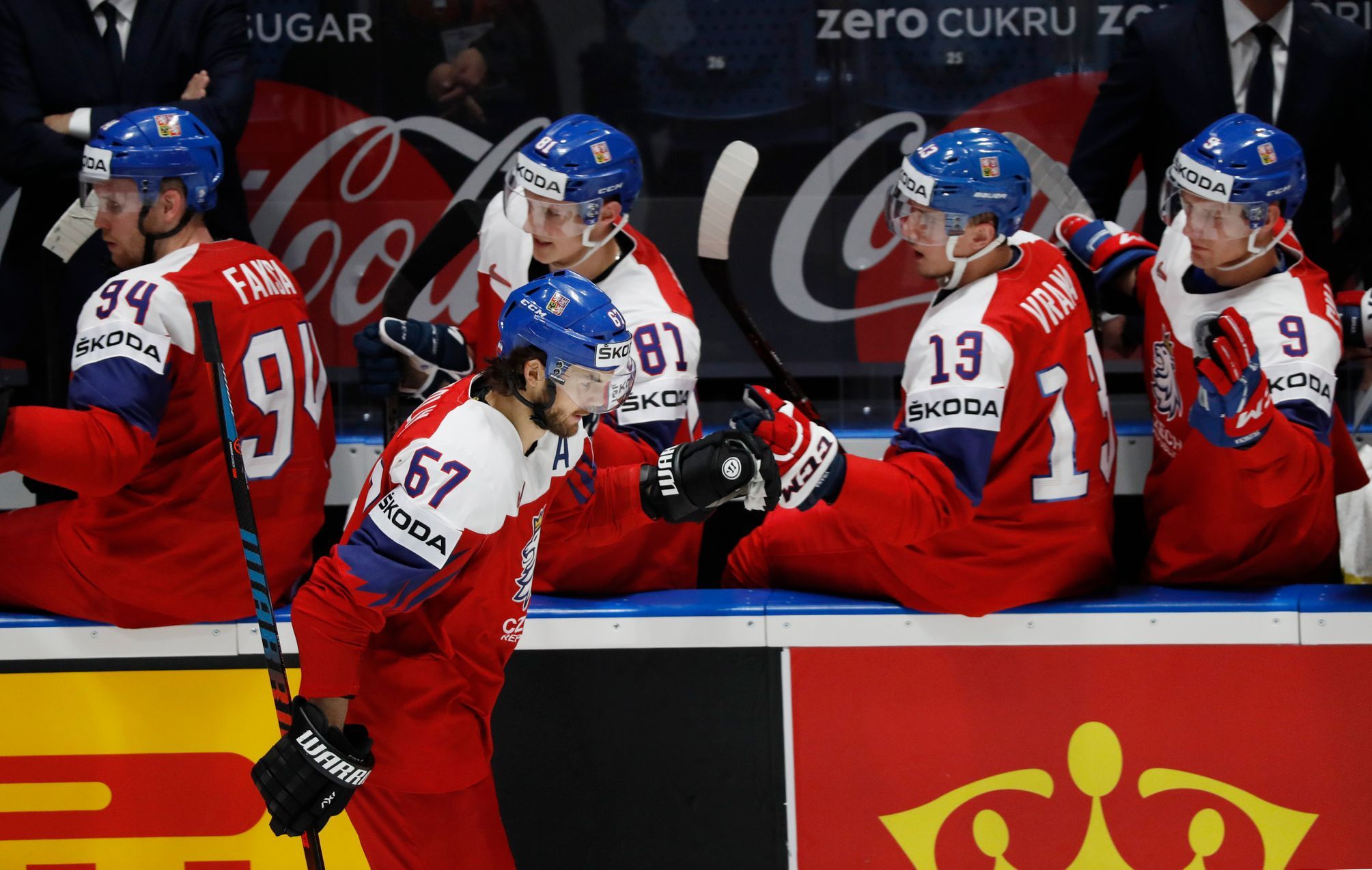 He played in great form in Bratislava, contributed two goals and two assists to win 8: 0 over Italy and with a total of 5 + 5 scored in the Canadian score of Kucher and Nylander. However, Michael Frolik was lying above the heart of his team's well-being and three points against the dwarf. After the match, he admitted that conflicts with similar rivals were somewhat unnecessary.
Is the victory over Italy fulfilled?
I suppose. The beginning was not quite simple, we gave the first goal sometime later. In the second period, the Italians had a 1: 0 chance, France (Pavel French) Fortunately, he caught it. Then we gave a little curious goal, which calmed us down and added another in power play. The Italians have already fallen and we are happy that we were thinking about it.
How is the match split in the second period?
Teams of the Italian type have a lot of power at the beginning and keep up a slip. We played last night, maybe we were a little tired. Everything can happen in a tie or 1: 0, it's hard. It was only good that we refused with two three goals and continued to control the game.
Can such a fight help you at all?
I do not know, probably not much. It can give us little confidence. Dima (Дмитрий Яшкин) scored two goals, hoping to help him get up a bit, although he has played well so far. Otherwise we know that the opponent is weaker than what awaits us in the quarterfinals and so it's nice to shoot in such a way, but that will not do much to us in the future. We always have to be better.
You're talking about Yashkin, but you also had two goals and two passes. All in all, with a 5 + 5 balance, you are now the most productive player on the tournament.
Jesus, I do not even know. It may sound like a cliché: It's good if you can help your team with your points and increase confidence, but I'm still looking for team success and winning the team. In the end, it will always be the most important thing to end up as a team.
Italy has not yet scored a goal in the tournament and usually receives big meals from the rivals. Do you think such matches are unnecessary?
I do not want to comment too much. From the point of view of the hockey player, the world championship could be a little less, but that's precisely that. The hall is sold out again, people are cheering, so it's great for them. It makes some money and is good for the audience.
How difficult is it to find motivation for these games and not play the action?
In the first period we had some substitutions when we killed them and we were on the puck. But we played the action and we tried to put it into an empty target. They stood around the door at five and defended quite well, there was no room. Then we said that we can try to throw them through the first shot, after which the combination would come. Fortunately, it worked.
At the end of the match you have exacerbated the pressure. And because of the people in the hall, you wanted to shoot as many goals as possible?
When the viewers start shouting "Another!" or something similar, of course you want to add. It's hard. When it's a lot, the motivation is a little lost. You want to play the game and save some energy. If you have a chance, you want to score a goal. We did it and we are happy with the result.
Do you consider that your interaction is improving in the first place with Jakub Voráčko and Dominik Simon? They are also promoted.
Yes. New things will appear in every game we play together. We are trying to communicate a lot and I think we are still improving. We hope that we will fine-tune the form to the main games.
Source link