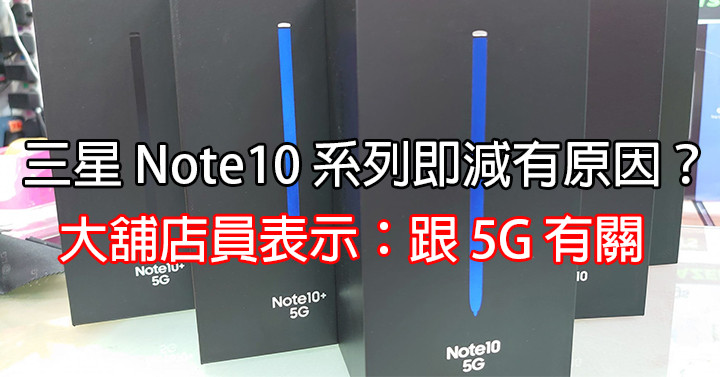 Obviously, the Samsung Galaxy Note10 / Note10 + is an expensive offering and the solution will continue to be downgraded. What is the reason? The moderator learned from the salesman around me that the reason is good for 5G! What is the relationship? I'll talk about that later.
According to a moderator friend from a big store, the main reason that affects the price of the Samsung Galaxy Note10 is that the mainland has 5G, and Hong Kong 4G, no one got a connection, so the big store can only use the price method. You strive for business.
At the same time, South Korea's 5G version of the Note10 parallel import series also arrived in Mong Kok, the first Note10 (12GB + 256GB) selling price was $ 8200, while the Note10 + (12GB + 256GB) selling price was $ 9200, with the first owner pointing out that the next When the dip comes, the price will be lowered.
And given that Hong Kong will have a 5G connection as early as 2020, a friend of mine from a big store said that if there were no 5G devices on the iPhone in Hong Kong in September, the result would be the same as death, everyone would decide to suspend for a year . Machine, wait for 5G to fire again. Netizens agree with this statement? Leave a message for a chat!
Parallel imports: Sanhe Electric