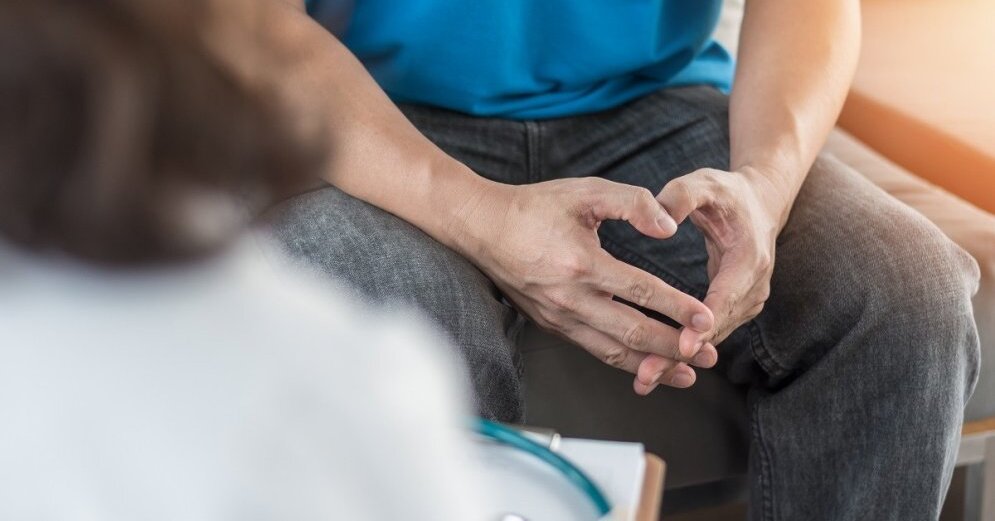 Our people become more responsible, many consider prostate health and treat it if necessary, "says the leading urologist in Latvia. It is important that every Latvian person lives long and as good as possible when prostate cancer is detected, this is the most common malignant tumor in men.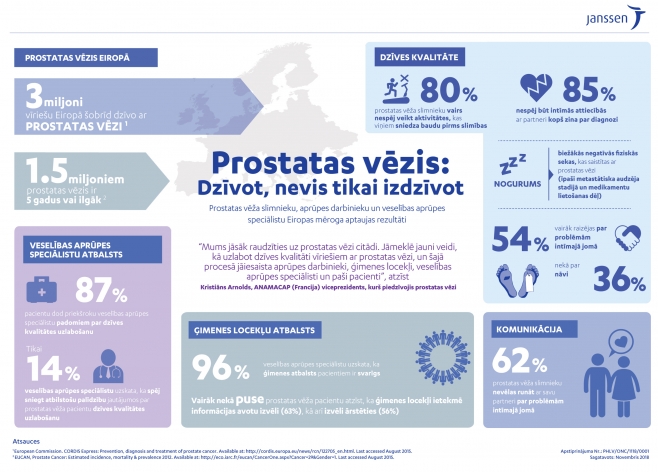 Prostate cancer in numbers
Prostate cancer in Europe is about 3 million people in Europe. Given the diagnosis of diagnosis, half of them live 5 years or more. If the tumor is detected at an early stage, it can be discarded, and a recovery or recovery that can endanger life can be 20-30 years or more.
In Latvia, 2017 there are new cases of 1286 cases of prostate cancer, of which, unfortunately, about 20-25% are already in phases 3 and 4 (Center for Disease Prevention and Control (SPCC)). So, over one year there are about 300 cases of prostate cancer late.
Prostate cancer does not interfere long
Not all men are ready to test the health of the prostate while they have nothing to do with it. But prostate cancer can not interfere with life until the tumor has already expanded. Therefore, the only way to detect it early when a tumor can completely get rid of it is regular control. Prostate cancer can be detected at an early stage by determining the level of prostate specific antigen (PSA) and consultation with urologists. Tests should start annually from the age of 50 when the PSA test is paid by the state with a two-year GP. If the family has prostate cancer in humans, the test should start at the age of 40-45 years.
If the tumor is discovered
If a person detects a tumor, attitude towards his health is changing very much. "Patients with prostate cancer are very conservative. After an early open treatment, many have been placed by men directly in the urologist because they want to stop the urination in order to regain their sexual function. If after two years PSA falls and there is no appeal, a person should continue The PSA test is performed annually. The good news is that prostate cancer analyzes (the same PSA test) can be monitored, which clearly shows when further investigations are needed as the tumor may recover, "explains Dr.med. Egil Vjaters Urologist, associate professor at Latvian University, Faculty of Medicine, head of the Urology Center of the Clinical Hospital P.Stradin.
It is important that every Latvian man lives long and as good as possible when a prostate cancer is discovered.
It treats and lives for a long time
Prostate cancer can be repeated. Then you should continue to be treated. "If a tumor is spreading or detected in an advanced stage, a person works or radiates and begins a hormonal therapy that prolongs life without symptoms. When such treatment no longer helps, it is possible to start treating drugs that are included in the list of drugs that can be returned to the country from the beginning of the year. The new drug can also extend the life of a person and reduce the onset of symptoms in this situation, "said the doctor.
Men should monitor the level of PSA, but also recognize symptoms when they should contact a doctor immediately. These symptoms may indicate the progression of prostate cancer:
problems with urinating;
problems with erection;
blood in urine or seeds;
Regular pain in the lower part or upper thigh;
murder, etc. nonspecific symptoms.
As diagnostics and treatment options improve, the expected life expectancy of men is increasing, and the number of prostate cancer patients is increasing every year. Consequently, there is a need for greater public and public attention on the health problems of men, as well as greater public funding for the treatment of prostate cancer in Phases 3 and 4. Believe in your doctors, they will find you the right treatment plan, the stage of illness and the latest global guidelines.
Educational material Created actions "Live not only survived!", Supported by UAB "Johnson &Johnson "in Latvia.
Publication number: PHLV / ONC / 1118/0012.
Knowing the importance of reviewing prostate and regular visits to urolophage, as well as a family doctor, monthly bulletins for men PROTECT YOUR INSTRUMENTS to invite every person to go to the urologist and take his recommendations into account!
Source link