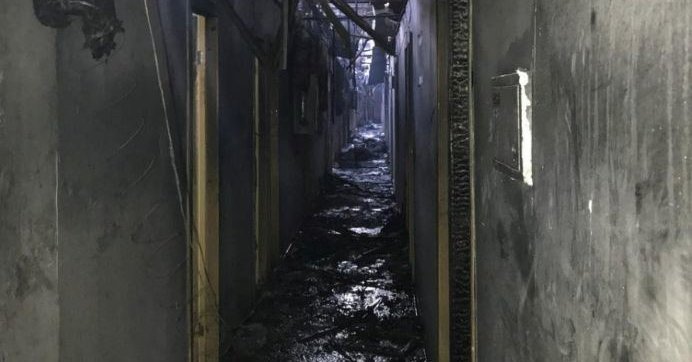 The State Emergency Service said the fire at the Tokyo Star Hotel occurred at 1 p.m. 34 min local (and Lithuanian) time.
About 65 firefighters and 13 fire trucks extinguished the flames by 4pm. 32 minutes, rescuers added.
The report said eight people were killed and another 10 injured in a fire that spanned thousands of square meters. Another man died later.
Authorities in Odessa said about 150 people were evacuated from the scene. Many of them were temporarily housed in three side-height buses. In addition, a local resident took several dozen evacuated residents to their homes.
Police have opened a criminal investigation into possible violations of fire safety regulations. The causes of the incident are under investigation.
"The first version is probably the murder of a subsequent attempted fraudulent concealment of the crime. The second version is a violation of fire safety regulations. The third version is the negligent behavior of hotel guests," Odessa Police Chief Oleh Bech said during a news conference on Saturday.
AFP / Scanpix Photo / Burned Hotel in Odessa
Ukrainian President Volodymyr Zelenski, for his part, expressed condolences on the deaths and injuries of the people and said he would personally oversee those responsible for the disaster.
"We lost eight lives at night. Ten people were injured, four of them in critical condition, the head of state wrote on Facebook on Saturday. "And all this, not because of war and gunfire, but because of criminal negligence and disregard for basic fire safety standards, as well as for dishonest access to human lives."
"Vadim Chorn, the owner of the so-called hotel, will respond," Zelenski promised.
"Thanks to the rescuers and the police. Special thanks to the Odessa residents who welcomed the rescued guests from this hotel, "the President added.
The Black Sea port city of Odessa is located 475 km south of the capital Kiev. This city attracts many tourists from Ukraine and abroad during the summer.