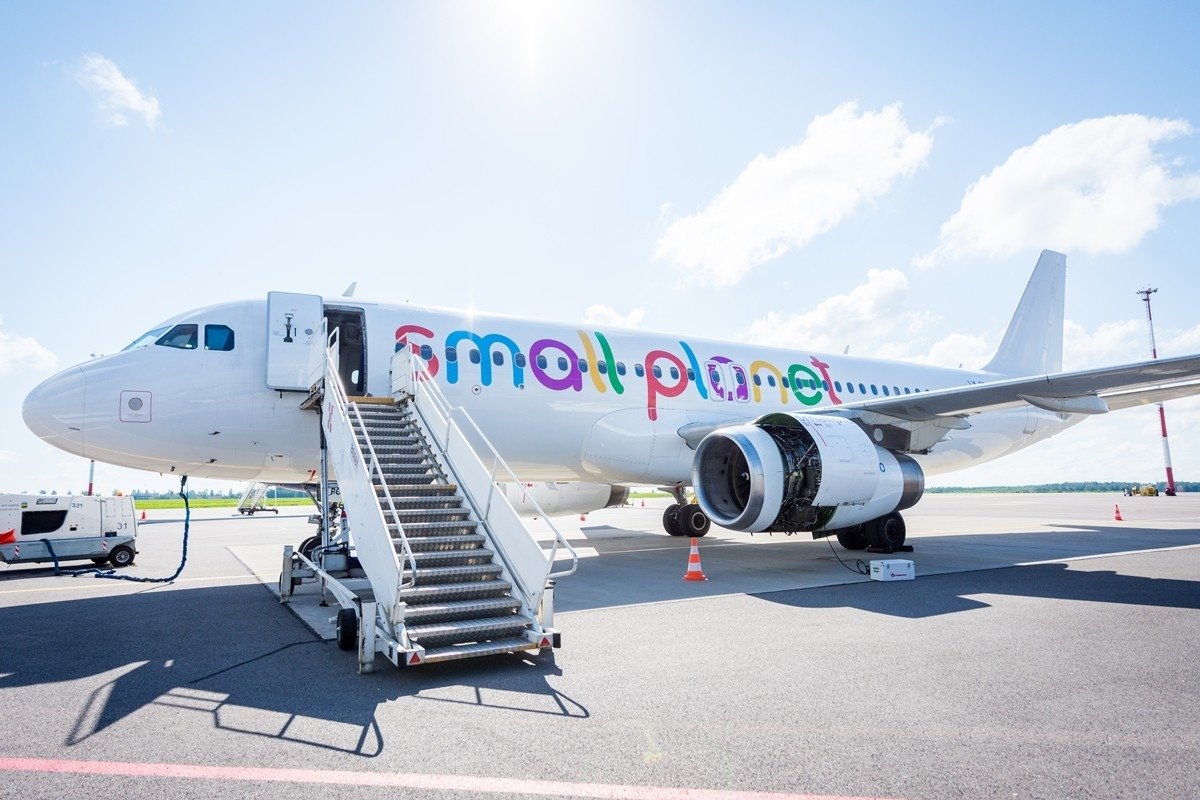 Although it was announced earlier that the license was abolished, it later turned out to be suspended. "The Civil Aviation Authority informs that on November 28, 2018, CAA Director of the 4R-170 License for Aircraft Operations issued by Small Planet Airlines UAB is suspended from November 22, 2012 to 00:01 hours local time.
The excursions organized by Novaturas AB and Tez Tour UAB will be scheduled as scheduled, while flights will be operated by another airline, "reads the CAA website.
The head of the Civil Aviation Authority (CAA) said on Tuesday that the Lithuanian charter company Small Planet Airlines, which aims to solve financial difficulties, did not provide evidence that an unnamed investor is determined to save the company.
The company presented a restructuring plan and financial data and forecasts Monday.
Small Planet Airlines announced on Monday that its financial position will be managed by a new, unnamed investor – a letter of intent signed last week on additional investments in its capital for trade.
The District Court in Vilnius announced on Wednesday whether Small Planet Airlines should offer a restructuring case. Small Planet Group companies in Poland, Germany and Lithuania started restructuring in September and October. In addition to these markets, the company operates in Cambodia.
Tez Tour: tourists feel peaceful
Following the abolition of the Civil Aviation Authority, Tez Tour will leave the destination for charter flights to GetJet Airlines on November 29. A signed agreement on cooperation with a new partner was written in a company statement.
GetJet Airlines, a carrier, will operate flights on similar planes.
The first flight scheduled for GetJet Airlines will be in Egypt – 90 passengers travel to Hurghada and 90 to Sharm El Sheikh. Also, tourists from Egypt will travel home to Lithuania.
In the summer of this year, international travel agents from Lithuania traveled to four other airlines, including Turkish Airlines, Pegasus Airlines, Freebird Airlines and Small Planet Airlines. Part of flights to holiday destinations is also on regular flights.
The representative of the company Tez convinced that tourists could feel peaceful – all the obligations of the organizer of the trip will be fulfilled. Vacation breaks will be operated according to the pre-scheduled flight schedule.
"For us it is important that Small Planet Airlines professionally fulfill its obligations until the last moment," I. Aukštuolytė said. – We also welcome the efficiency and ability of our new carrier GetJet Airlines to timely and undisturbedly take over the transportation of our tourists in a selected winter holiday. "
The same carrier will fly Novaturove's customers.
"We planned the plan" B "if the airline could not fulfill the contractual obligations, so in the event of such a situation it is necessary to use the nearest regular flights with GetJet Airlines," said Linas Aldonis, Managing Director of Novaturo.
It is strictly forbidden to use information published by DELFI on other websites, in the media or elsewhere, or to distribute our material in some form without consent, and if consent is obtained, DELFI should be designated as a source.