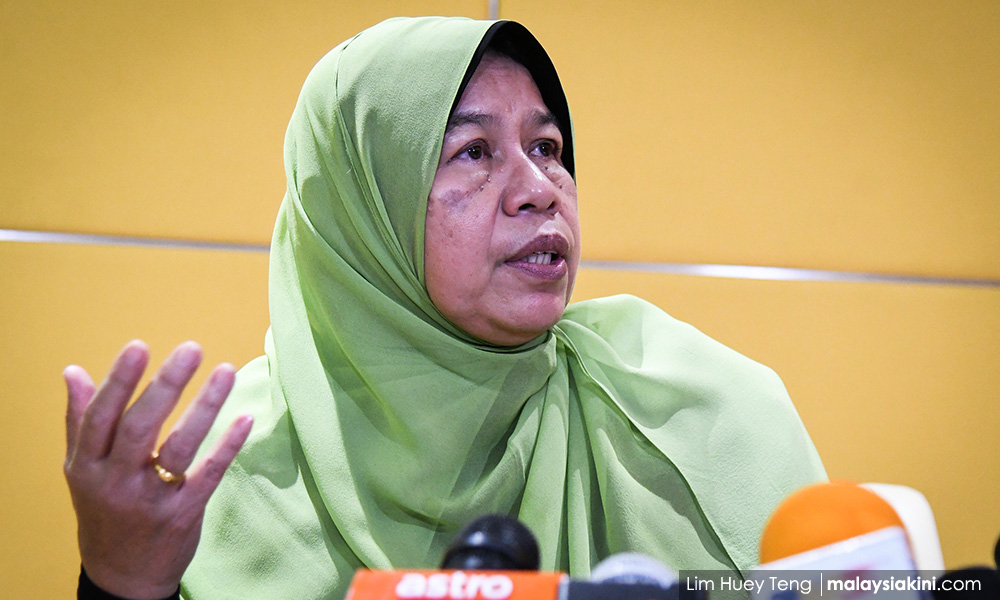 PKR Vice-President Zuraida Kamaruddin said party chairman Anwar Ibrahim, who returned from the hajj on Thursday, needed time to calm down before resolving a number of controversial issues.
These questions range from remarks by Muslim preacher Zakir Naik about the Hindu and Chinese communities in Malaysia, Putrajaya's decision to extend the operating license for the Lynas facility in Pahang, and the education ministry's decision to impose khat teaching in primary school.
As a party, PKR has yet to state its position on these issues. However, Zuraida said Anwar was in Mecca when the problems broke out.
"He has just returned, he needs time to settle because he has just returned from the holy land," Zuraida said in Komtar after launching a public forum on local elections.
She criticized Zakir, who it was examined Bukit Aman police spent hours last night over allegations that his remarks at an interview in Kelantan caused racial tensions.
"At this point, Zakir is out of control. He has broken our trust in him and made himself exploited by the opposition," Zuraida said.
"Prime Minister Dr Mahathir Mohamad said this at a cabinet meeting action will be taken away (if police find Zakir to have caused problems), "the Housing and Local Government Minister added.
Last Thursday, Zakir allegedly made a controversial claim about Hindu Malaysians supporting the Indian government more than Prime Minister Dr. Mahathir Mohammad.
He later said that his remark was misquoted and that he was specifically referring to a community more trusting with the Indian government over allegations leveled against him by his home country.
The preacher also irritated the Chinese community when he labeled them "guests" who should return to their homeland before him.
Zakir later claimed that his statement was aimed at a historical context about Chinese migration and that it was in response to calls to leave the country.
He submitted police reports against four DAP leaders for criticizing and calling for his deportation.
Zakir, a Malaysian resident, is wanted in India on money laundering charges.
Mahathir has so far refused to deport Zakir despite extradition requests, expressing concern over whether the preacher will receive a fair trial in his country.