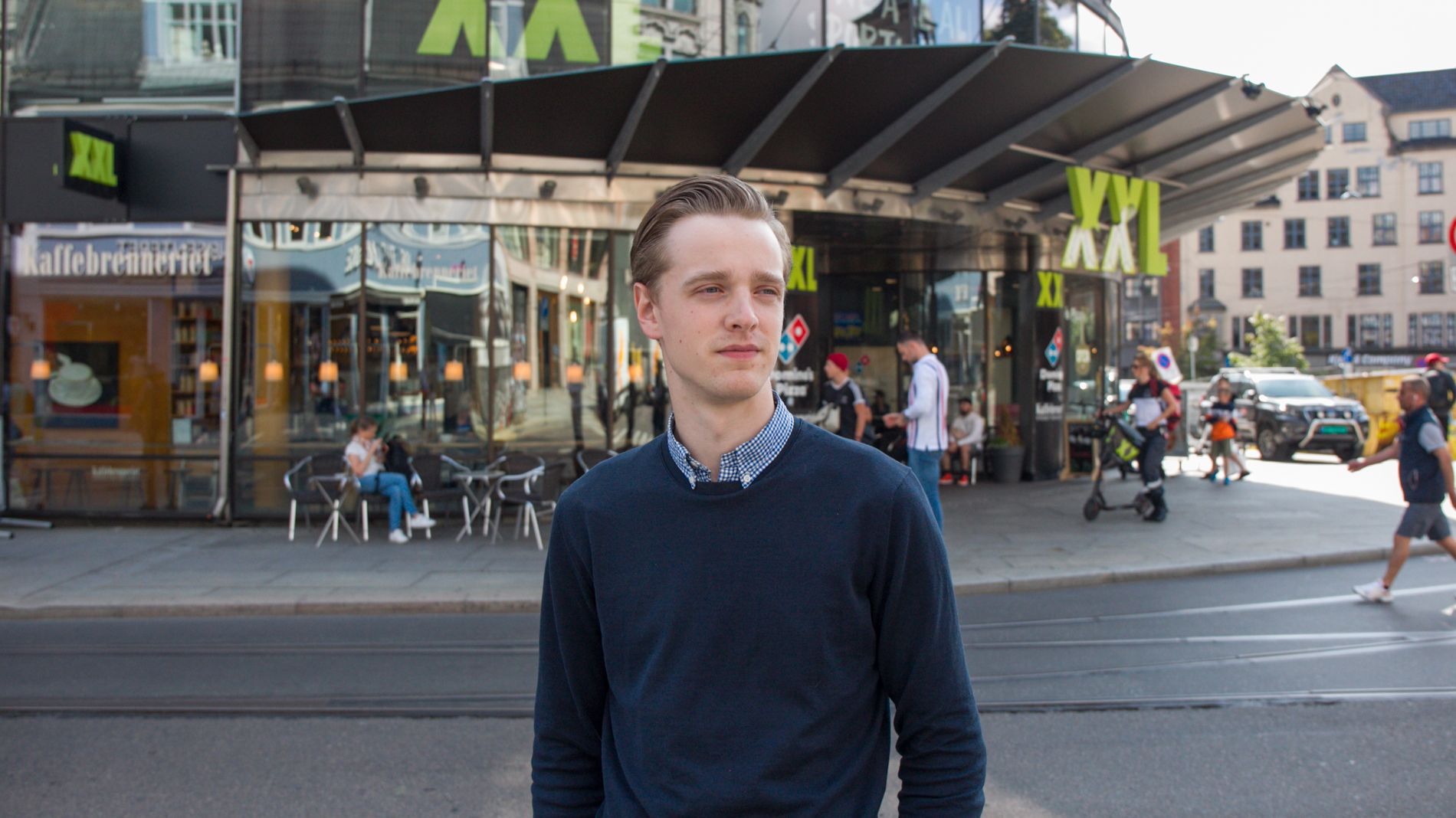 Four former sales executives tell E24 that XXL stores fabricated sales data so they are not misled by marketing. Commander XXL initiates internal investigations.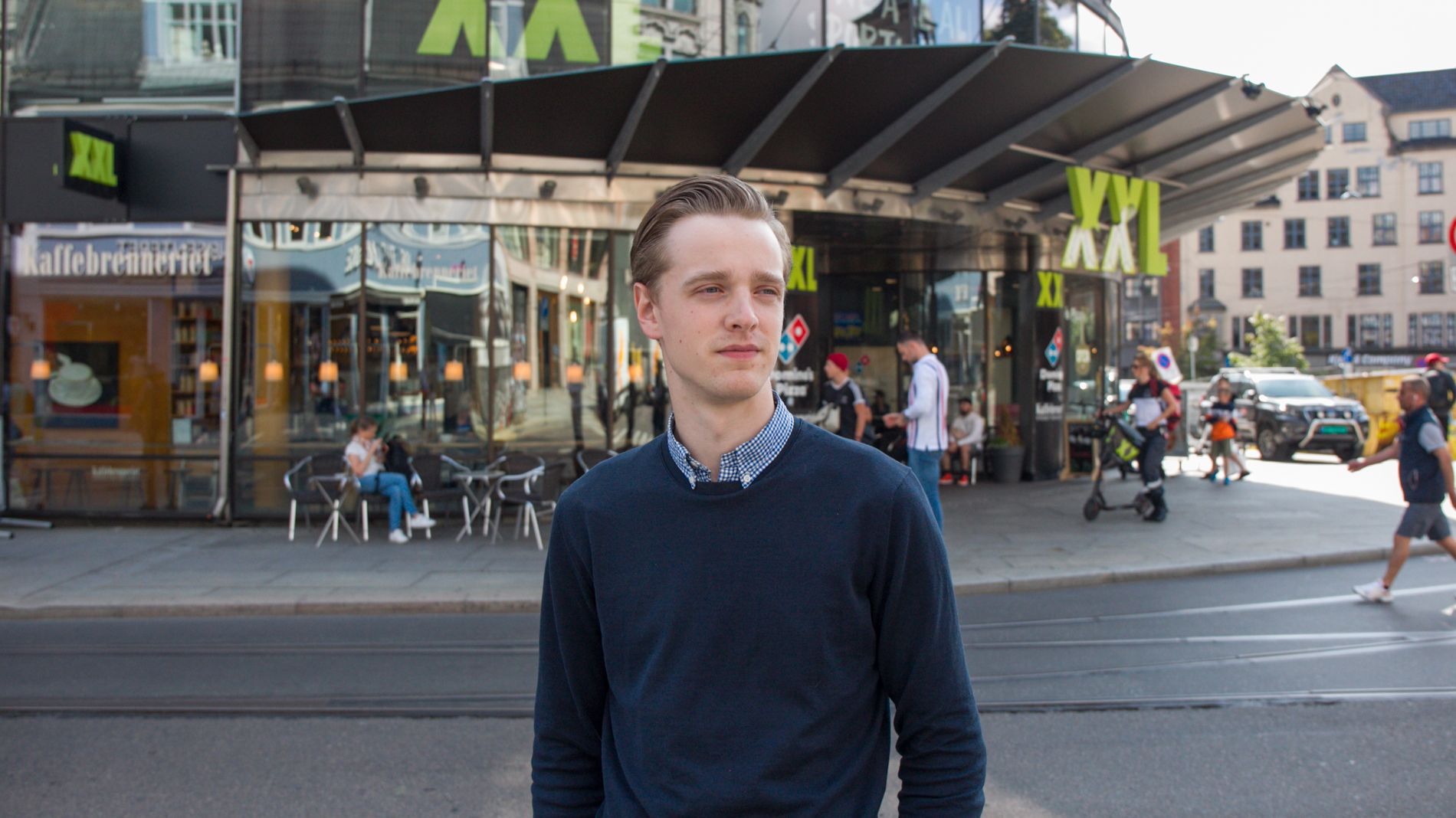 published:,
– He was often cheated by larger, expensive goods that were difficult to sell, says Christian Sandmo Olsen, 24.
He is one of four former sales executives at three different XXL department stores who have told the E24 about long-term and systematic fabrication of sales data so that they can be advertised under the assumptions of New News Deals (DM).
The Sales Manager has overall responsibility for the department and is part of the department store management group.
Read stock market comments: (+) It is rarely wise to fool your customers
It is a scam for employees to buy the item themselves and then return it immediately. So, if you look for a product in XXL's computer system, it seems that the store has sold more goods than it actually has, sales managers explain.
This way, employees must ensure that the sports shop is not taken for violation of the Marketing Act in connection with new offers.
When advertised in advance, it is asked to be real. The store must be able to show a certain number of item sales on time compared to a recent campaign.
– If the item was not sold at the pre-sale price before the sale, marketing is wrong, says EO director Jo Gjedrem for E24.
Read on E24 + (for subscribers)
Stock comment: What does the "blind" owner of Newcastle want with stocks in the "hard of hearing" XXL?
The department store director himself pulled her a card
The initiative is often taken at management meetings between department store directors and managers of each department, says Sandmo Olsen.
– Here, we went through the newspaper for clients next week. Then it could be that the XXL purchasing director told the department store director or DM director in the department that it was important to make sure we sold certain goods. We have often been told in the DM's letter that "here we must be able to document one sale at each department store." It was then resolved that either the store manager pulled the card himself, or one of the sales managers did.
The 20-year-old worked for four years as a sales manager at XXL department store in Oslo. He worked at XXL until 2018 and says he experienced price cheating until he quit.
She was encouraged at regional gatherings
Other sources spoke with E24 about the assumption of anonymity.
A former sales manager at an Akershus department store says he has experienced price cheating happening five to six times a year in the department where he worked.
– Usually it was done with big, heavy products, like racing shoes. This was approved by the department store director and at that time department managers and full-time employees took care of price cheating, he says.
He worked until February last year and confirms that he saw and heard about the practice until he quit.
The former Hordaland department store sales manager says price cheating was something that has been widely talked about in regional trade magazines, in meetings where sales leaders from various XXL department stores updated on news and drafted strategies.
– A specific element to be inferred was that sales executives in Norway provided an overview of goods sold at various department stores ahead of the next tender paper. Department stores that didn't sell enough had to go home and place a false order, he says.
He says tasks were a regular routine, performed by the cashier, sales managers and gun executives – except for the department store director himself.
He worked at XXL until February last year.
XXL examines the scope
XXL Norwegian boss Anders Kjellén is presented with a case.
The email replies that the information provided by E24 sources is new to him and other company executives.
Internal investigations have now been launched to get to the bottom of the case, the XXL Summit reports.
– This is not how we should treat our customers! All our employees are clearly told that customers should always rely on the information they receive.
Kjellén continues:
– We are now scrutinizing this, but so far we have not found anything to suggest that the practice described by E24 sources is widespread.
Consumer Surveillance: – Very serious
Several years ago, the Consumer Protection Administration regularly saw players in the sports industry accusing each other of cheating on various types. Often there was a lack of presumption for ads, says department director Jo Gjedrem.
However, as E24 sources say, he has never been there.
– If marketers fake sales data, it will be very serious. It will be pretty extraordinary if they are hiding a violation of marketing laws by producing documentation, Gjedrem says.
Anders Kjellén says they have now begun a dialogue with the Consumer Protection Authority.
– Change is needed
XXL had to come to terms with what founder Øivind Tiedemandsen described as a winning culture out of control this summer after several scandalous announcements.
After Swedish XXL manager Per Sigvardsson first hinted that pickup at the XXL department store in Stockholm was an isolated case, E24 found in June that various department stores had used the same criminal response against employees for years – and that top management knew about lifting.
In early July, E24 wrote about several cases in which XXL had emptied competitors' shelves with the goods offered to cause them losses – or let the "enemy bleed", as Norwegian XXL boss Anders Kjellén described in an internal message. Kjellén regretted both the rhetoric of war and the storage of goods.
Also, the military rhetoric about the leadership training program, nicknamed "War School", mentioned by E24 earlier this month, has taken on XXL self-criticism.
Kjellén writes that media attention is demanding and admits that the chain "has not been good enough in some areas."
– We have already reviewed the culture, values ​​and routines of XXL. Changes are needed, and for me this is a top priority.
Also read it
XXL employees in underwear fined with ice water at "War School"
Also read it
Gister sport made shoe blister – that's when XXL "let the enemy bleed"
Also read it
Watch the video: XXL employees celebrate after competitor bankruptcy
Also read it
XXL employees in Norway ordered the lifting of the weapon
advertiser content
Source link