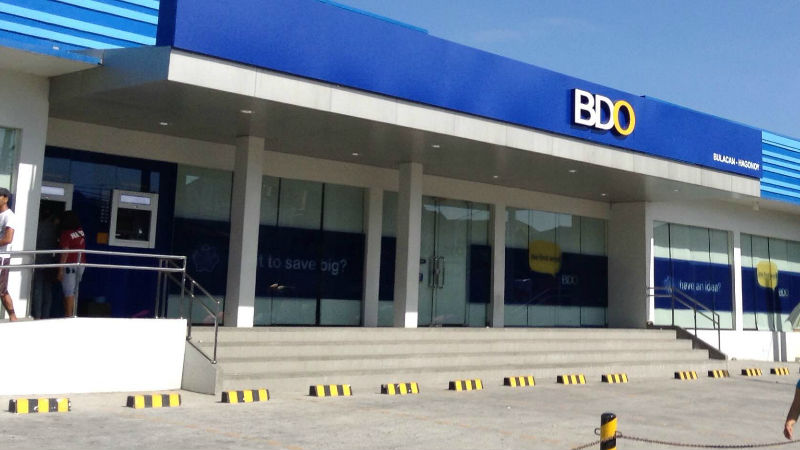 Leading Philippine lender BDO Unibank has entered into an agreement to enter the unit of Singapore's private investment company Archipelago Capital Partners Pte. Ltd. as a strategic investor in his subsidiary, Rural Bank Davao, One Network Bank Inc. (ONB).
In a statement to the Philippine Stock Exchange on Friday, BDO announced that it had signed a deal to sell a 15 percent stake in the largest rural bank in the country for Ospantus Investment Holdings Pte. Ltd.
On the eve of the closure of this agreement, Osmanthus helps ONB to develop a framework for its micro, small and medium business loans, leading to the establishment of initial pilot locations for testing by the end of 2017.
The BDO announced that it expects the partnership with Osmanthus to further strengthen the ONB's strategic support in microfinance business, thereby contributing to financial inclusion.
As a private investment firm, Archipelago Capital focuses on the growth opportunities of both small and medium-sized companies in the market, especially in consumer, financial and niche sectors, in Southeast Asia. His investment philosophy focuses on "active" ownership, with a value that moves through "creativity in strategy and excellence in execution in all of its investments."
BDO has retained 85% ownership of ONB, which ensured continuous financial and operational synergy with the rural bank. Earlier, he postponed an agreement to sell a 40-percent stake in ONB to a unit of the global private investment company TPG from the United States, as the financial liability was postponed.
ONB became a BDO subsidiary in 2015, when it bought a controlling stake from the Consuny family for 6.67 billion. This enabled BDO to expand its market base.
BDO believes net profit this year reached a new high of P38.5 billion, triggered by the continuation of a two-digit expansion in the credit book, improved margins and sustained revenue-based benefits. About a quarter of the year's target was achieved in the first three months of this year, during which BDO increased its net profit by 66 percent compared to the previous year to 9.8 billion.
Excluding the increase in trading profits, the basic net income would increase by 21 percent in the first quarter. Net interest income rose 25 percent from the previous year to P27.7 billion in the first quarter, triggered by a change in a mix of loans that increased segments of a larger margin, such as the consumer and the middle market, coupled with a growth in the cheap current account and savings account deposits .
Read Further
LATEST STORIES
MOST READ
Subscribe to INQUIRER PLUS to get access to The Philippine Daily Inquirer and the other 70 titles, share up to 5 gadgets, listen to news, download 4 more hours and share articles on social media. Call 896 6000.
For feedback, complaints or inquiries, contact us.