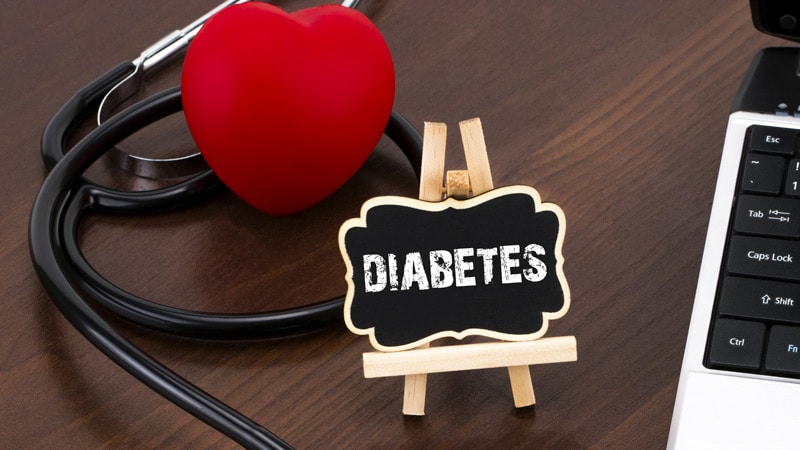 The American Heart Association (AHA) and the American Society for Heart Failure (HFSA) issued a new scientific statement on the management of co-morbid type 2 diabetes mellitus and heart failure (HF).
The statement – which the document states, does not represent the update of the Guideline for American Cardiac College / AHA / HFSA 2017. – summarizes what is known about the epidemiology and pathology of DM and its impact on HF outcomes, estimates the management of those with the authors say that there are both conditions , and are considering options for future research.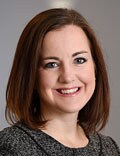 "The primary goal of this statement is that practitioners in clinical practice get familiar with this topic," writes colleague Shannon M. Dunlay, MD, associate professor of health services and medicine, cardiologist of advanced heart failure, Mayo Clinic, told Rochester, Minnesota theheart.org | Medscape Cardiology.
"For some time now, we know that diabetes and heart failure are common, often occur together, and often require medication to treat one or both of the conditions," she said. However, although separate guidelines cover the management of DM and HF, patient care guidelines are lacking from both states.
The statement was published on the Internet on June 6th Circulation, and at Journal of Cardiac Failure.
The number of patients diagnosed with DM and HF is increasing, authors note. About 30.3 million Americans, or 9.4% of the US population, have DM, and 6.5 million have HF, and it is estimated that between 1.5 and 2 million are both conditions, Dunlay said.
Diabetes is a "powerful" risk factor for heart failure, and some data suggest that heart failure increases the risk of developing diabetes, Dunlay said. "Metabolic disorders in diabetes can be toxic to the heart and cause heart failure. In addition, both conditions are characterized by inflammation, which can increase the risk of developing others."
Drugs used to treat one condition can also affect the outcomes of the other, Dunley said. "Over the past few years, for example, data have emerged that indicate that the drugs we use to treat high blood sugar in diabetes can affect the risk of developing heart failure or the risk of poor outcomes, including hospitalization due to cardiac insufficiency, in patients With the Cancellation of the Heart. "
Glycemic control
Intensive treatment to achieve low HbA1c targets in type 2 DM reduces the long-term risk of microvascular events such as retinopathy, nephropathy, and peripheral neuropathy. Although intense control of glycemic control does not reduce the risk of mortality from all causes, cardiovascular mortality or stroke, it may reduce the risk of non-fatal myocardial infarction, authors say.
Optimal glycemic targets for patients with DM and HF should be individualized to reflect the comorbidity burden, including the weight of the HF, and to balance the benefits that can be achieved by reducing HbA1c with potential risks. The authors noted that potential damage from intensive care includes hypoglycaemia, polypharmacy, treatment burden and high cost of care.
The benefits of glucose lowering therapy should be considered in the wider context of the patient's life expectancy, as, as the authors point out, there is a period of nearly 10 years for the proven benefit of more intense control of glycemic control.
Due to the lack of HF-specific data for the management of HbA1c targets in patients with DM and HF, the authors propose a target range of HbA1c from 7% to 8% for most patients with HF, in accordance with the guidelines of clinical practice DM.
Treatment decisions should also take into account the potential benefits and disadvantages of individual glucose lowering drugs. The authors reviewed these medicines, which include:
Metformin: Metformin, biguanide, is preferred initial pharmacotherapy in patients with DM type 2 in the absence of contraindications. Metformin is effective, safe and generally well tolerated, they write.
Although metformin was previously contraindicated in HF due to concerns over the rare risk of lactic acidosis, multiple observational studies indicate the benefit of survival, authors say.
The authors concluded that it is reasonable to use metformin in patients with DM with a risk of HF or with established HF. However, metformin should be discontinued in patients who have acute conditions associated with lactic acidosis, such as cardiogenic or distributive shock.
Sulfonylurea Drugs: There are limited data on the use of sulfonylurea therapy and the development of HF in patients with DM. Other agents, such as metformin and SGLT-2 inhibitors, are more desirable in patients at high risk for HF and those with established HF, they notice.
Continuous CAROLINA examination (a cardiovascular outcome for linagliptin compared to glimepiride in type 2 diabetics) will provide updated evidence of cardiovascular safety for sulfonylureas, including effects on hospitalization for HF. (CAROLINE results were only presented at a meeting of the American Diabetes Association and reported by Medscape Medical News; the report can be found here.)
Insulin: The only randomized controlled trial for a specific assessment of cardiovascular safety of insulin was ORIGIN trial (reduction of outcome with initial glargine intervention). This study randomly assigned 12,537 patients with pre-DM or DM to insulin glargine or standard care and did not find any difference in any cardiovascular outcome, including hospitalization for HF.
However, observational studies indicate an increase in HF in insulin therapy. Most, but not all, observational studies and analyzes of subgroup clinical trials have shown that the use of insulin is associated with a higher risk of death in patients with DM and HF.
The authors noted that the use of insulin was associated with an increase in weight and the risk of hypoglycaemia and should be used with caution and careful monitoring. Other agents, such as metformin and SGLT-2 inhibitors, are desirable if adequate glycemic control can be achieved without insulin, they say.
Tiazolidindion Medications: Randomized controlled trials have shown that thiazolidinedionic drugs (TZD) are associated with increased rates of HF hospitalization in patients without HF at the beginning. The association of TZD with an increased risk of HF was also demonstrated in patients with DM and heart failure with reduced ejection fraction (HFrEF)
TZD is not recommended in patients with established HF, and may increase the risk of HF events in individuals with DM without HF, authors say.
GLP-1 receptor agonists: Glucagon-like peptide-1 (GLP-1) receptor agonists stimulate the release of insulin dependent on glucose at low risk of hypoglycaemia. Important secondary effects include decreased appetite and food intake (leading to weight loss) and lipid levels, with reduced levels of triglycerides and an increase in high-density lipoprotein levels.
GLP-1 receptor agonists can reduce the risk of major harmful cardiovascular events and mortality in patients with DM. In large clinical trials, they did not have an impact on the risk of HF hospitalization, suggesting they are safe but not useful in preventing HF in patients at risk of HF, they write.
In patients with established HFrEF and recent decompensation, the GLP-1 receptor agonist should be used cautiously, without any evidence of benefit and a worse outcome in two small randomized controlled trials, authors said.
Dipeptidyl peptidase-4 inhibitors: Dipeptidyl peptidase-4 (DPP-4) is an enzyme involved in rapid degradation of GLP-1 so that the effects of the incretin system can be enhanced by DPP-4 inhibition. Alogliptin, linagliptin, saxagliptin, and sitagliptin are oral treatments approved by the FDA in type 2 DM.
There is no evidence that DPP-4 inhibitors provide cardiovascular benefit. In patients with DM with high cardiovascular risk, some DPP-4 inhibitors may increase the risk of hospitalization for HF, authors suggest.
Effects in patients with established HF have not been well studied, and some potentially related to signals on mechanical testing.
"Based on these data, the risk-benefit balance for most DPP-4 inhibitors does not justify their use in patients with established HF or those at high risk for HF," the authors write.
SGLT-2 inhibitors: SGLT-2 inhibitors reduce glucose through increased urine excretion. In addition, they increase the fractional excretion of sodium and have modest diuretic and natriuretic effects. Canagliflozin, dapagliflozin, and empagliflozin are approved by the FDA for the treatment of the DM 2 type.
"SGLT-2 inhibitors can be a good choice for diabetic patients who are at high risk of heart failure or already have heart failure, as they can reduce the risk of cardiovascular events and hospitalization of cardiac insufficiency," said Dunlay.
"Recent trials have consistently shown this, and testing is under way to see if the SGLT-2 inhibitors are useful in the treatment of cardiac insufficiency, even in patients without diabetes," she added.
Dunlay said she was "very excited" to learn more about how SGLT-2 inhibitors work and how they can best be used in cardiac insufficiency management – both in reduced and preserved EF.
However, the authors warned that the cardiovascular benefits of the SGLT-2 inhibitor should be balanced with their potential risks, including genital candidiasis and other, rare, potential complications such as euglycemic diabetic ketoacidosis, lower limb and fracture amputation.
The authors also summarized the existing data comparing the efficacy of HF therapy in patients with and without DM. These include:
ACE inhibitors: Meta-analysis of angiotensin converting enzyme (ACE) 6 assays has shown a decrease in morbidity and mortality in patients with HF with or without DM. A summary analysis of 2398 patients found a relative risk of death of 0.84 (95% confidence interval [CI], 0.70-1.00) in patients with DM compared to 0.85 (95% CI, 0.78 – 0.92) in those without DM.
Similar results have been observed in key HF studies of angiotensin receptor blockers (ARBs). The research also revealed the benefits of treating angiotensin receptor neprilizin (ARNI) inhibitors of sacubrityl-valsartan in patients with and without DM, the authors said.
Minor corticoid receptor antagonists (MRAs) have been shown to have consistent benefits in patients with HFrEF with and without DM.
β-blockers: Most meta-analysis of β-blocker tests according to DM status has shown a consistent benefit in individuals with DM and HFrEF, although one suggested a relatively higher benefit for individuals without DM, according to the authors.
All in all, three FDA-labeled β-blockers for use in HFrEF (carvedilol, metoprolol succinate and bisoprolol) have shown that they significantly reduce morbidity and mortality in DM people, they write.
Ivabradine: t In ivabradine compared to placebo in the chronic systolic heart failure test (SHIFT), ivabradine significantly reduced the primary endpoint of cardiovascular death or HF hospitalization in patients with and without DM (interaction) P = .57). There has also been a significant reduction in HF hospitalization in both groups.
Implant therapy: In general, key studies of both types of implantable cardioverter defibrillators (ICDs) and cardiac resynchronization therapy (CRT) have found consistent benefit in patients with and without DM.
Some of the latest data show that LVD therapy can improve glycemic control in patients with diabetes, says Dunlay. "This is important because LVAD essentially improves heart failure, which can improve the control of diabetes."
Patients with CKD
The authors concluded that metformin is a reasonable first-line therapy in patients with HF and chronic kidney disease (CKD), as long as the estimated glomerular filtration rate (eGFR) exceeds 30 mL / min / 1.73 m2.
Insulin is safe for use in patients with CKD and HF, although lower doses in damaged renal function are required. Clinicians may consider other hypoglycaemic agents, although dosing adjustment may be required in people with CKD, and the risk of side effects may increase as the kidney function decreases, authors suggest.
The use of SGLT-2 inhibitors in patients with CKD looks promising given their HF benefit and potential for kidney protection. However, the authors emphasized that the results of clinical trials are ongoing, to ensure that they are safe to use at lower levels of eGFR.
The authors emphasized the need for collaborative management of DM and HF. "It's easy to focus on the main condition you are treating, such as heart failure, but it's important to consider how other patient's diseases, including diabetes, can be affected by the drugs you use," said Dunlay.
She stressed that the care of the team is necessary. "Communication and coordination of care are so important for patients with complex treatment regimes and complex medical conditions such as diabetes and cardiac insufficiency."
Life-style management is another important element in managing these patients, Dunlay said. "Exercise is safe and useful for patients with heart failure and diabetes."
The American Heart Association and the American Society for Heart Failure make every effort to avoid any real or potential conflicts of interest that may arise as a result of an external relationship or a personal, professional or business interest of a member of the writing commission.
Circulation. Posted on June 6, 2019
Journal of Cardiac Failure. Posted on June 6, 2019
For more information from Medscape Cardiology | theheart.org, join us Twitter i Facebook