All vehicles in Coimbra (SMTUC) have free access points for the Internet, announced Mayor Manuel Machado.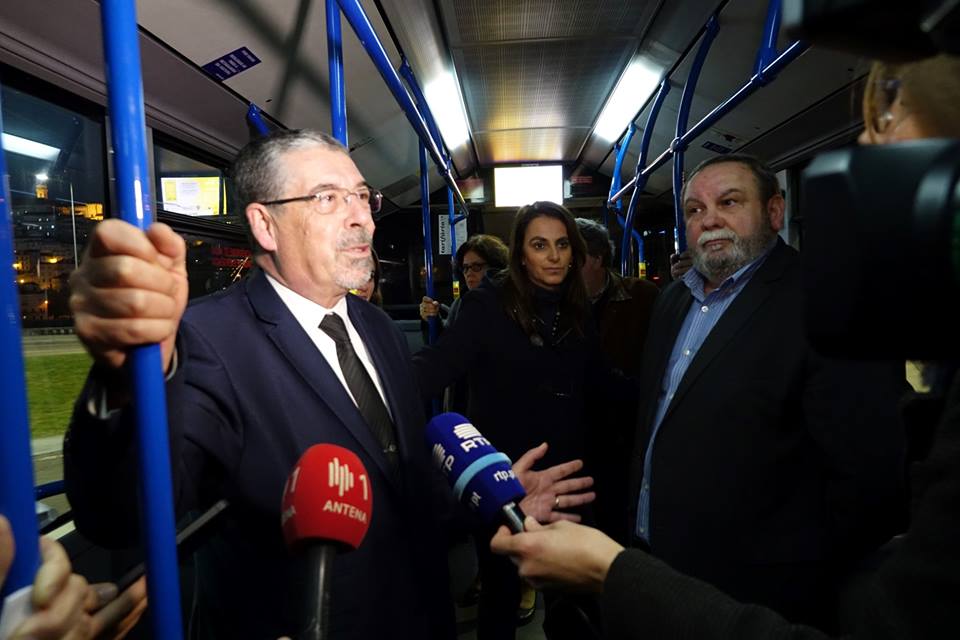 The 134 vehicles of the SMTUC fleet, serviced by the Coimbra municipality, "are already connected to the Internet via Coimbra + for free wi-fi access," said Manuel Machado, who today talked with reporters. later in the afternoon, at the premises of the municipal company.
The Coimbra + network, launched in April 2015, has since then had 24 access points, mainly in the city center, and "there are already around 190,000 users", going from now to those who travel to city transport in Coimbra.
The extension of free access to "nets" in buses is part of an investment of about 464 thousand euros, which also allows "installing 31" hotspots " [ponto de acesso] in each of the current and former headquarters of the parish councils "and 39 other access points in the municipality, which is underway.
Coimbra + will now have more than two hundred hot spots, close to a hundred of them, in areas of tourist and cultural interest, trade points and intense economic activity in educational institutions, for example.
The investment of the chamber in order to ensure free access to the Internet is aimed at improving the "attractiveness" of the city and the surrounding environment, and at the same time the living and working conditions of citizens, said Manuel Machado.
By providing city traffic passengers with free Internet access, the Council intends to make this service more attractive and increase the number of users, explained the Socialist Mayor, saying that for this reason SMTUC will also remodel some of the buses and rebuild the fleet.
The Chamber is waiting for eight electric buses and the procedure for the purchase of two electric minibuses is in progress and has already submitted an application for the Operational Program Sustainability and Efficiency in the Use of Resources (POSEUR) for the purchase of 14 electric vehicles (five "standard" buses and nine minibuses) a total investment of about 11 million euros.
In addition, Coimbra Mayor emphasized, the Coimbra municipality supports "fully social transport costs, which is about nine million euros a year."