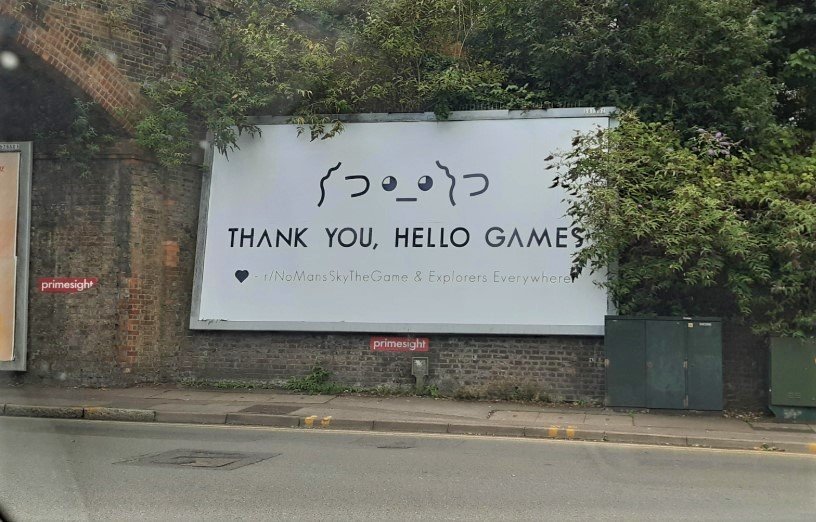 In June, we talked about an unusual action: fans No Man's Sky from the world, collected funds for the installation of a billboard opposite the office Hello Games with thanks to the project creators who have supported it for three years for free (and are not going to stay!).
The poster was to be installed as early as August 12, but after unknown reasons, it was hung only yesterday, August 16. The city was booked for two weeks – until August 26.
Hello Games CEO and creative director Sean Murray
saw
billboard when returning home after "one of the most insane weeks in your life" – in 48 hours, No Man's Sky command released 18 (!) project assemblies.

And just take a look at what appeared today. ОЧЕНЬ ТРАГАТЕЛЬНО.
Sean Murray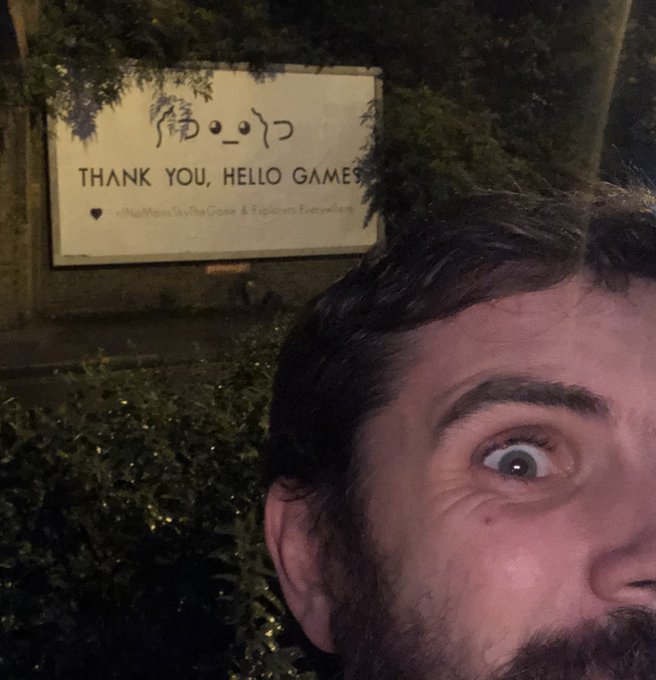 It is noteworthy that the billboard was established just a couple of days after the release of the biggest major renewal for No Man's Sky – Beyond. You can find out more about its filling in a separate note.
By mid-August, enthusiasts raised $ 6105 – the money they left was decided to spend on charity. For a children's hospital in Westmide, a Sydney suburb, they bought:
two PlayStation 4
two additional DualShock 4
two sets
two PS Plus signatures for 12 months
two copies each of No Man's Sky, Trials Rising, Sonic Mania Plus, Spyro Reignited Trilogy and Stardew Valley.