In 2020, Mini new times are coming to Slovenia. The bottom of the vehicle covers 12 modules with hidden batteries powered by a powerful electric motor. We were at the world premiere, and Vice President Minia asked how long cars will be built on diesel or gasoline engines.
At the world premiere of the first electric Minia cooper SE, we spoke with the vice president of Mini Bernd Körber.
A mini electric car was launched in 2008. Otherwise, in a smaller series, but in the presentation of Cooper SE, which advertise as the first electric vehicle of this brand, you said that the user response was excellent. Why did you wait for more than ten years to show us Cooper SE?
The truth is, the answer was really great. And that car did not have another seat or luggage space. He was some kind of experimental car. It was a car that was fun to drive, but it was designed for a very limited circle of people. Its purpose was not sales, nor was it a car for everyday driving. Now we have technology that does not affect the proportions of mini cars. The mini must be a small, compact vehicle that should be inside the space, but at the same time it must remain a dynamic and fun car. Because of batteries that we did not want to increase, we did not want to be much harder and we wanted to be useful on a daily basis. That's why we presented it now because we have a complete package.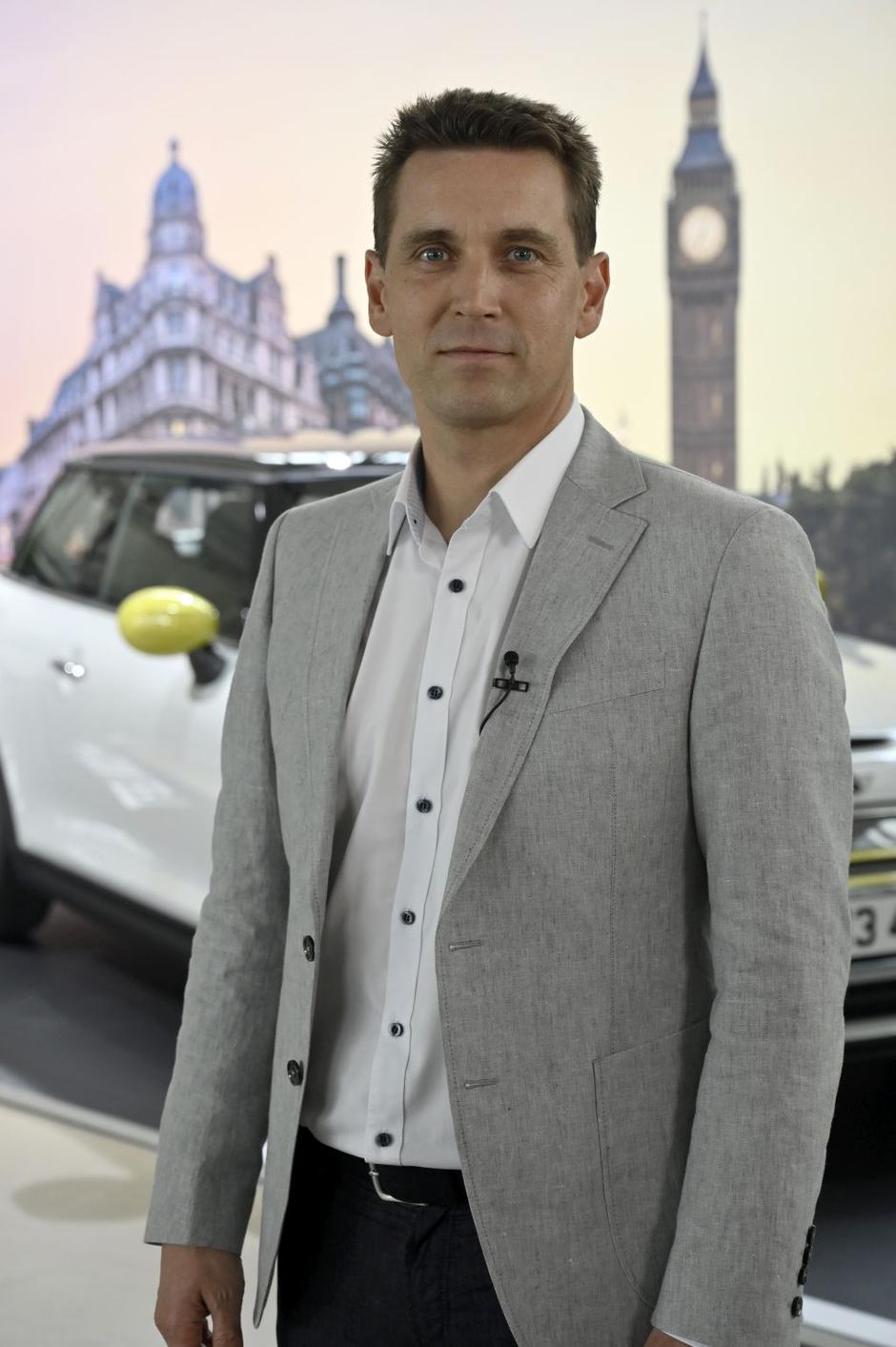 The technology, that is, the electric motor and the batteries you mention, are exactly the same as for the BMW i3?
It is true, we share many components with i3, as you said, an electric motor, a battery. Installation and architecture are completely different.
It is interesting that the SE land formally does not form a conventional gasoline or diesel coil. The BMW i3, however, is quite different from the rest of the brand.
We wanted to keep the mini shape. The shape is iconic. We want to provide electric mobility with a cult design. The street will be special enough to immediately recognize that it is an electric car. The design is a powerful trump and a recognizable brand of the brand.
So much will be the new electric Volkswagen for crowds!
You mentioned that you did not want to be much harder. However, it's harder, but only 145 kilograms of a three-piece copper with an internal combustion engine. Thanks to the batteries located at the bottom, the seat is also changing. How does it affect the driving dynamics and how do you get the familiar "gokart" feeling?
That was very important. It's still "gocart". Even more than before. There are several reasons for this. First, acceleration. The torque is available from the very beginning of the acceleration. The focus of the car is changing due to additional weight. For this reason, the driver will have a sense of running in the curves. Recovery also slows braking, which is less. You can turn it off by lowering the accelerator pedal.
Why did you use the old battery from i3, and not newer with a larger capacity? Is that the reason why it is just a two-sided version, not a larger five-fold model?
As I mentioned, we wanted to keep the weight as low as possible. By adding batteries, the car would be much more difficult. This would have a negative impact on driving characteristics. Mini differs from some other brands with an important range of electric cars in terms of vehicle use. The average user of mini-daily transport of 45 kilometers, only less than the percentage of drivers daily transports more than 90 kilometers. This means that one filling allows the average driver to drive for almost a whole week. If we were to increase the capacity, we would have to take too much compromise in other areas, but we did not want to. Our target group is city drivers.
Do you think users will understand that less than 30 kilowatt-hours of battery (net capacity battery, gross only 33 kWh) is enough if others advertise significantly higher reach?
You'd be surprised if we did not make it. We do not want to make irrational decisions. After all, it will also affect the price. We believe that at least half of the mini-customers will work with those who are already driving our vehicle.
From Slovenia electric taxis from now on
By 2023, the BMW Group will have 25 electrified models in its assortment, of which half will be completely electric. What can we expect from the Mini brand, next to a hybrid hybrid of compatriots, and now the SE is cooperating?
Unfortunately, I can not talk about the following models. I can say that we do not plan an electrified five-door and convertible model. The new generation of Mini vehicles will be electrified. We believe that the Mini brand is a great potential in the field of electrification. It's an urban vehicle, most kilometers are done around the place where the electric drive is in the first place. I think that in a few years we will have a higher percentage of electrified models than most of the remaining brands of cars. I can only say that we are preparing new models, which you will, however, see.
Will you share the Platform with BMW?
Technically and professionally, it would be absurd to not share technology. The second is installation and electronics, which is specific. Also in SE co-operatives, there are batteries at the bottom of the vehicle, classified in the 12 T-modules, which differ from BMW, which also affects a different driving experience. In the internal combustion engine model, we also share platforms with BMW, but we put emphasis on switches, interior design. We're trying to find the right attitude, and the mini must stay mini. The same goes for an electric mini.
We were on Vršič with electricity and we made a mistake
At a recent congress in Munich, Group Chiefs emphasized that diesel engines will last at least 20 years and gasoline for another ten years. Especially at the expense of linking hybrids. Minnie is different. Can, like the Smart in Daimler, Mini become the only manufacturer of electric cars?
I can not deny the ambition that the Mini turn will come earlier than BMW. Due to the target group. Electrolysis will first appear in cities and urban settlements, so we want to be an important player in this field. However, at Minnie, at least at the beginning, we will not give up the internal combustion engine. And that does not seem to me. In Europe, for many years, customers have been asked to connect hybrids, including diesel engines. It would be very surprising that the market was not segmented. The Mini will most likely be among the first brands that have a large share in the sale of electric vehicles.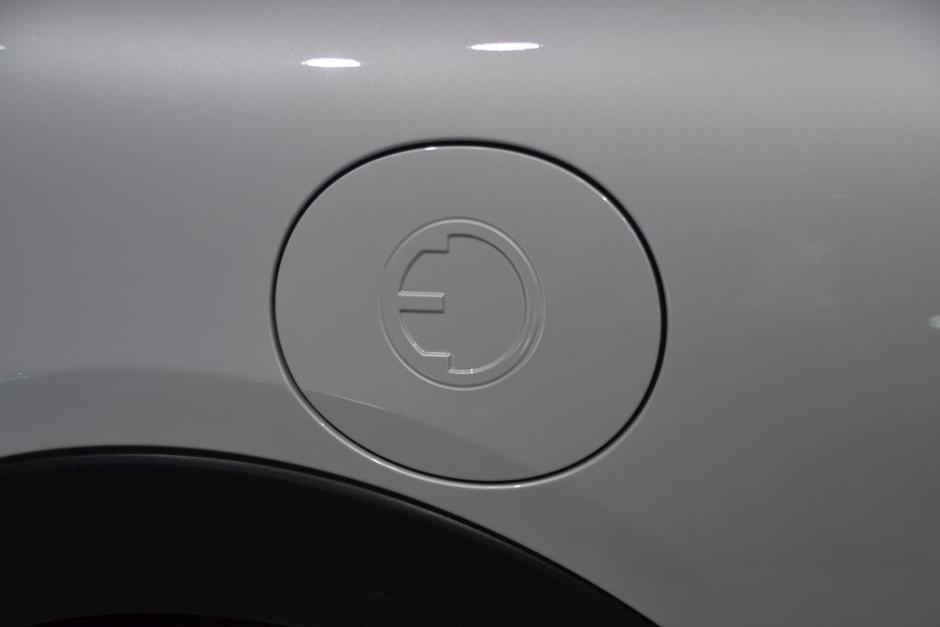 What will be the share of electric mines next year when SE will come to the market?
I can hardly say that demand for markets is very different, and so is direct production. Production will depend on subsidies, taxation in different countries. And prices depend on that. In Norway, for example, we count the Mini brand to sell 70 percent of electric cars. Somewhere else we will sell only 10 percent. The electric car market is still underdeveloped, as there is no established sales practice and is more difficult to plan. Much depends on the development of infrastructure, which takes place in different countries in different ways. We can only predict sales in markets where they already have a certain strategy and a developed market.
At press conferences we have already heard that there is a lack of battery-making materials. It is a "little war" between car manufacturers to ensure that there is enough battery for the production of electric cars. How many cars can you produce at all?
We want to be very flexible and realistic. We have not set production targets, but we want to accelerate production at any time if there is a growing interest in a particular market for the purchase of our electric vehicles. For the next year, the supplier will surely provide enough battery power for the production of the vehicle not to be limited. Even before production, we received over 40,000 orders, which is more than we expected.
Can we expect classical hybrids?
Not if you think of mild hybrids or micro hybrids. We believe that this is not a technology that would be suitable for our brand.
More and more popular car manufacturers, such as Ford, Mazda and others, emphasize that these are premium brands. Ford introduced the countryman as a direct competitor to represent the Puma Cross. Where are they used?
There are more. First of all, heritage. Mini is a cult brand. Other emotions that other brands do not call. The third is the icon design and the fourth driving characteristics. It's a unique package.
Among the first in the world, we tested the mines of the new era and submitted the price
In the end, can you tell us how many plants will stand in Slovenia?
Nothing is easier. The starting amount will be 33,400 euros, excluding subsidies in your country. But we will have only three levels of equipment. We want a 3-Click customer to choose a vehicle at your discretion. We do not want to compliment shopping with configurators and individual options.