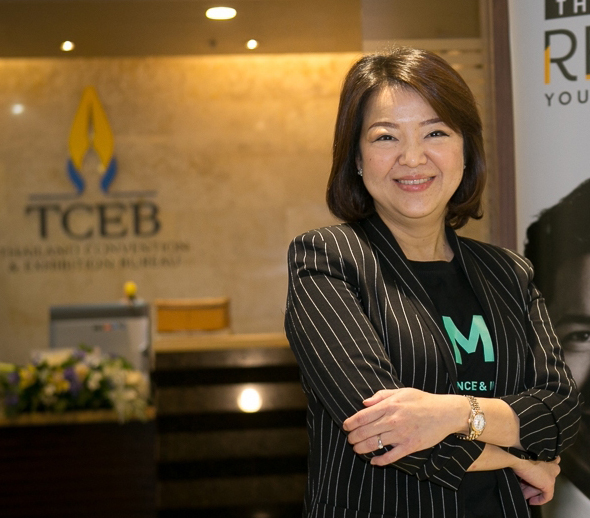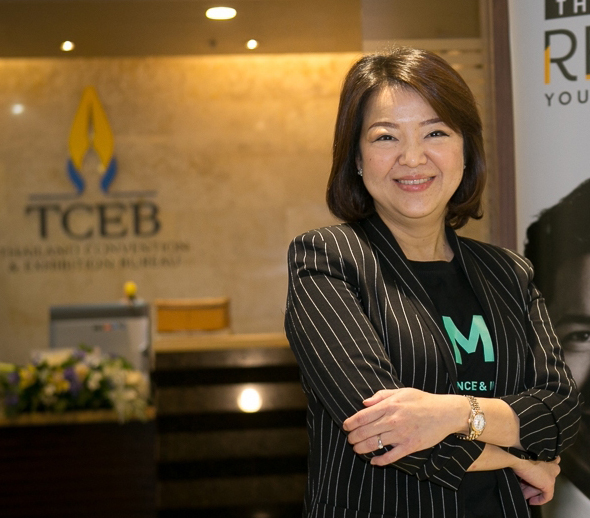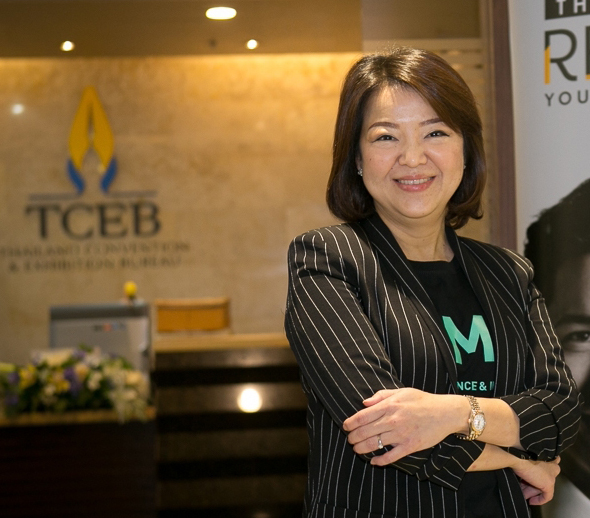 "Tseb" joined the alliance to start the Thai MICE project Startup opens the platform for further development of the new generation of dreams We are ready to bring the Thai MICE industry to the top, startups in the incubation project Prepare to present the work at the meeting. World Fair, Nov.
Ms. Charuwan Suwannasat, Director of MICE for Intelligence and Innovation, the Office for Meetings and Public Exhibitions (Public Organization) or Taseb, discovered that the Thai MICE Startup project is aimed at helping to create the stage for a start-up group. What is a new generation that has innovative ideas and technology to help solve problems for the MICE industry. Increase efficiency and ease of work and support beginners to grow Develop your own business
With the cooperation of TCEB and partners from many agencies, including the National Agency for Innovation (Public Organization) or the NIA Digital Economy Promotion Office or the National Science and Technology Development Agency or the NSTDA Office for Geoinformatics and Space Technology Development (Public Organization) or GISTDA and Impact Tech (Thailand)
– said Ms. Charuwan Organizing an Innovation Competition Competition to Increase the Efficiency of MICE Events Starting a Project A total of 47 competitors from 9 countries and the last 12 qualifying rounds, three finalists are SNEAK, MindTree and Potential.
Up to 1. Snick team offers a travel planning platform with pictures. Using the picture of the direction to go to 2nd place, Mindtree offers a tourism-oriented system as a tool for distributing revenue to the community. And the last team, Postnier, offers a system that allows people who are interested in exclusive food and drink. Find a job easier The place of sale of this system is privacy.
In the next stage, three finalists will have to join the incubation program to develop a platform or solution that is sharper. Can respond to the MICE industry and can do the job Including the opportunity to present work at the UFI Annual Global Congress, which will be hosted in November.
"This event is a business opportunity for a start-up group that will present the work of the participants' eyes. What will be their customers in the future, and because this year is the first year of the project, the Committee has therefore agreed to assign the rights to all 12 teams selected by the finalists in order to participate in the incubation program. To create a network and business environment for startups to have a community to develop together, said Ms. Charuwan.