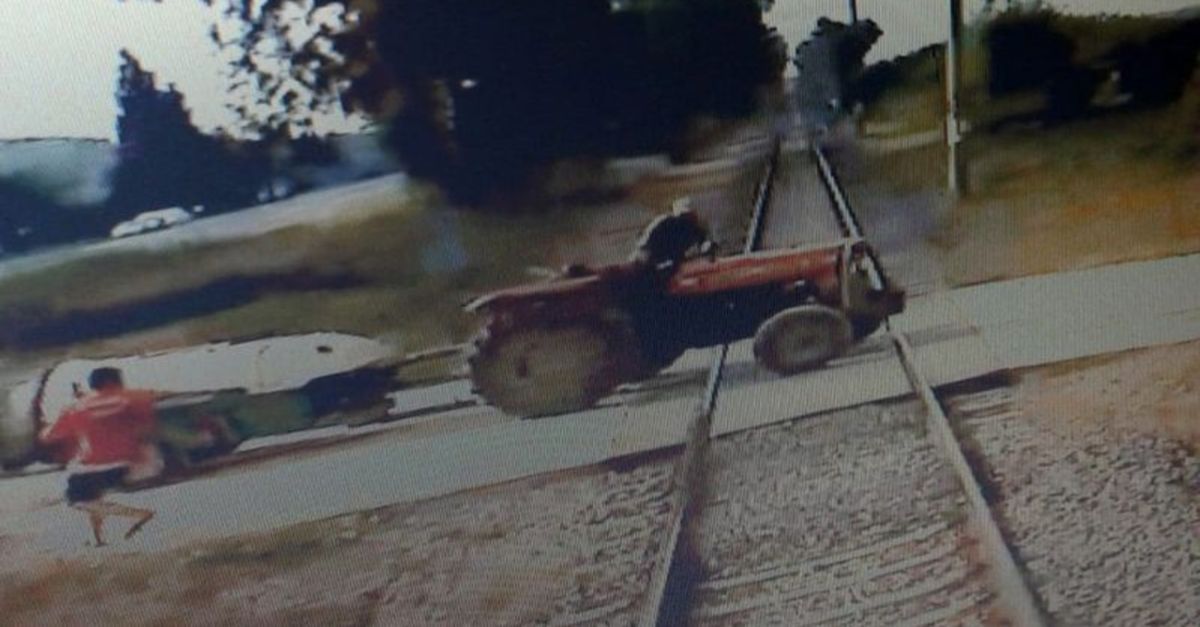 Erzine district of Hatay, a freight train struck a tractor that crossed the crossing level 1 person was killed in an accident shown on camera footage.
THE FATHER CAN SPEAK TO THE SON
The accident happened on August 4 at the YesilTepe crossing in Erzin. A Sedat Kozak (45) freight train hit a tractor. Sedat Kozak lost his life in the accident, son Mehmet Kozak, the train managed to escape, fled.
Win, he appeared in the images reflected in the train camera. pictures; When Sedat Kozak's son, Mehmet Kozak, saw a train escaping and his father, who could not escape, lost his life in a collision.
Source link