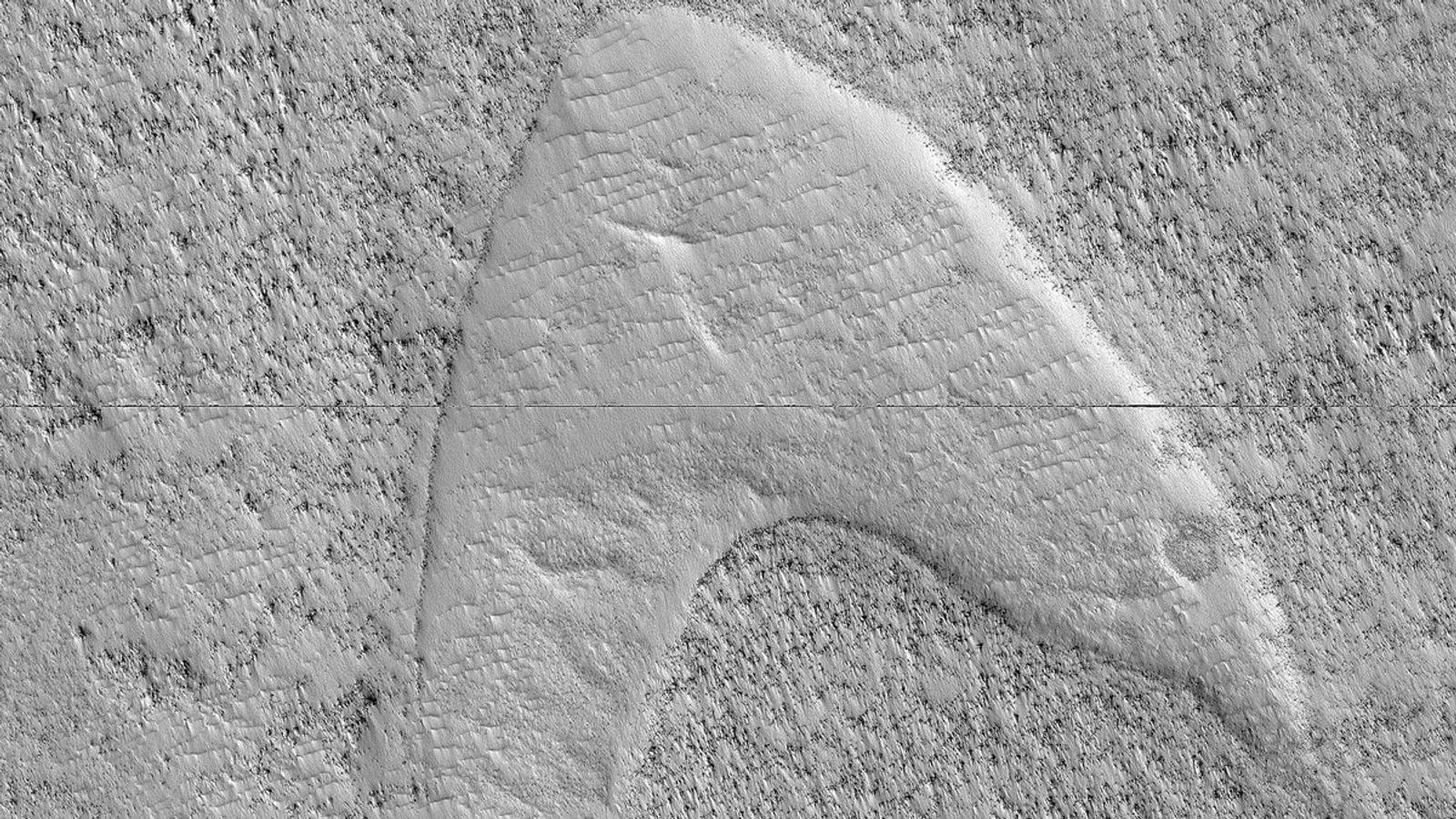 NASA has noted unusual shapes on the surface of Mars that are close to the Starfleet logo from the science-fiction television show Star Trek.
Mars Reconnaissance Orbiter (MRO) has recorded images of a number of contours in the style of the shear on the surface of the red planet.
The intriguing discovery was highlighted by the MRO HiRISE (High-Resolution Imaging Science Experiment) team at the University of Arizona.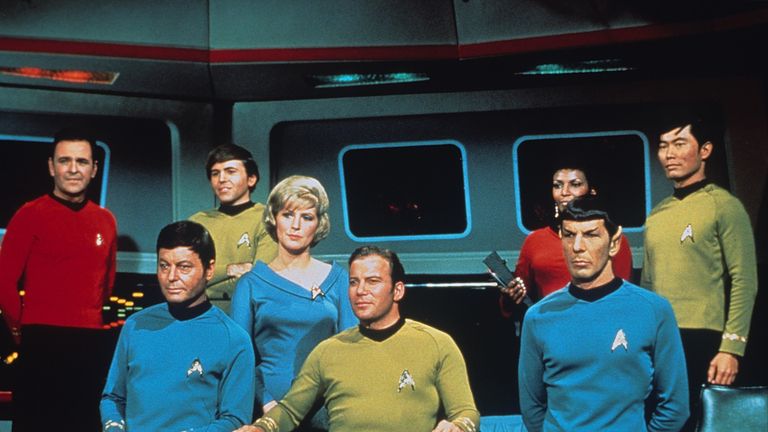 Setting up an image on Twitter, Mars observers said: "Entrepreneurial viewers will discover that these features look remarkable as a well-known logo."
But before the relentless Trekkies get into the warp speed, scientists say that every similarity is quite accidental, not a card from Captain Kirk and crew of the Starship Enterprise.
The HiRISE team says the mysterious landscape found in the southeastern region of Hella Plantia, in the cold, desert world, actually created wind, lava and dunes.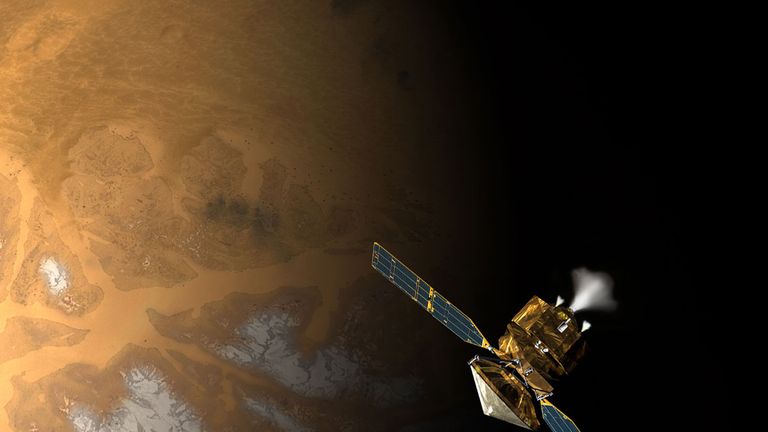 Beginning with large crescent-shaped dunes, at some point there was an eruption and they became without an exit when the lava that flowed cured.
As the wind blew over the island's islands, the sand was finally taken off, leaving behind the footprints or dunes in the plain of the lava.
The MRO is investigating Mars from orbit since 2006, capturing some of the most detailed images of its surface.
Source link