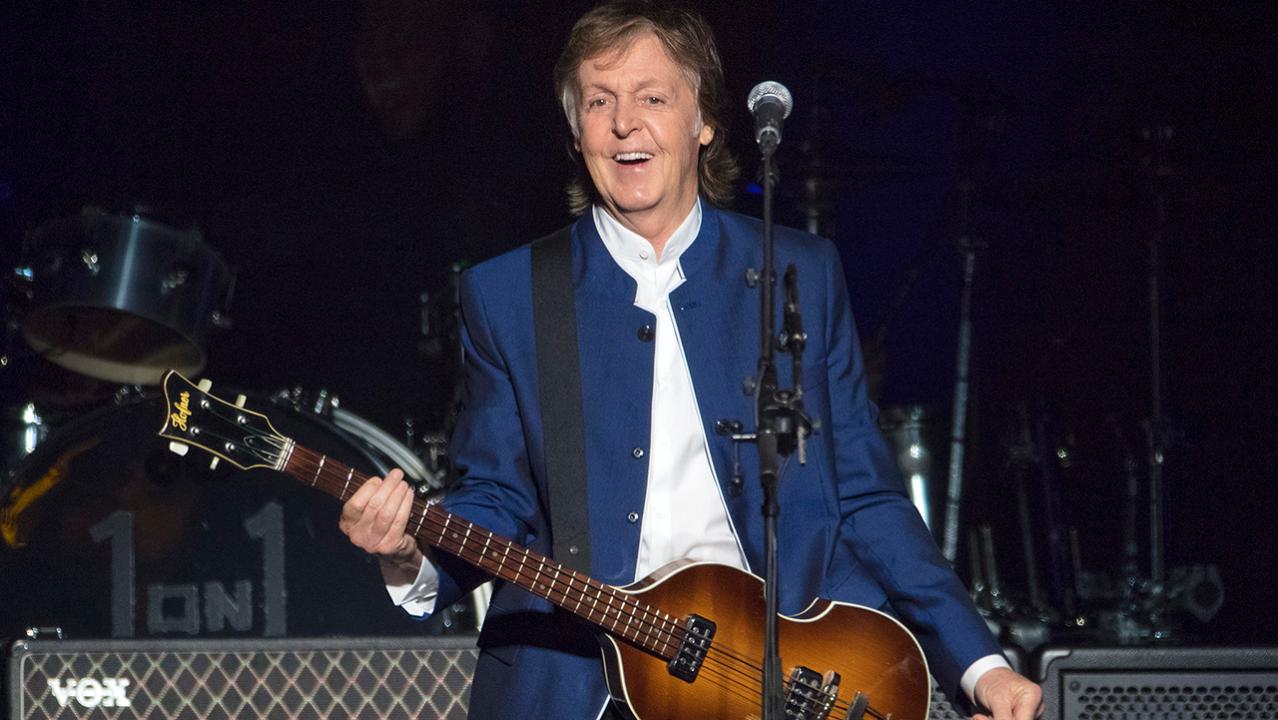 Paul McCartney got help from a friend on Saturday at the Dodger Stadium in Los Angeles.
McCartney's former band member, Ringo Starr, joined the stage for several songs at the end of his concert – held only six days after the 79th birthday of Starr.
Starr played drums on two Beatles – "Sgt. Club band "The lonely heart" "Pepper's Lonely Hearts" and "Helter Skelter" – by type. Later he threw clips into the crowd and acted humorously as if planning to insert McCartney's bass guitar into the crowd.
JEREMY RENNER HAS THREE SONGS, says that music has always been his first love
Later, Eagles guitarist Joe Walsh – who was accidentally Star Trek – also came out on stage, with a trio playing The Beatles of the song "The End", part of the "Abbey Road" mix. (Starr is married to an actress and model Barbara Bach, while Walsh is married to Bach's sister, Marjorie Bach.)
CLICK HERE to get FOX NEWS APP
The return of McCartney-Starr was their first since Grammy in 2014, Blast reported.
It was the last evening of McCartney's US tour.
Source link