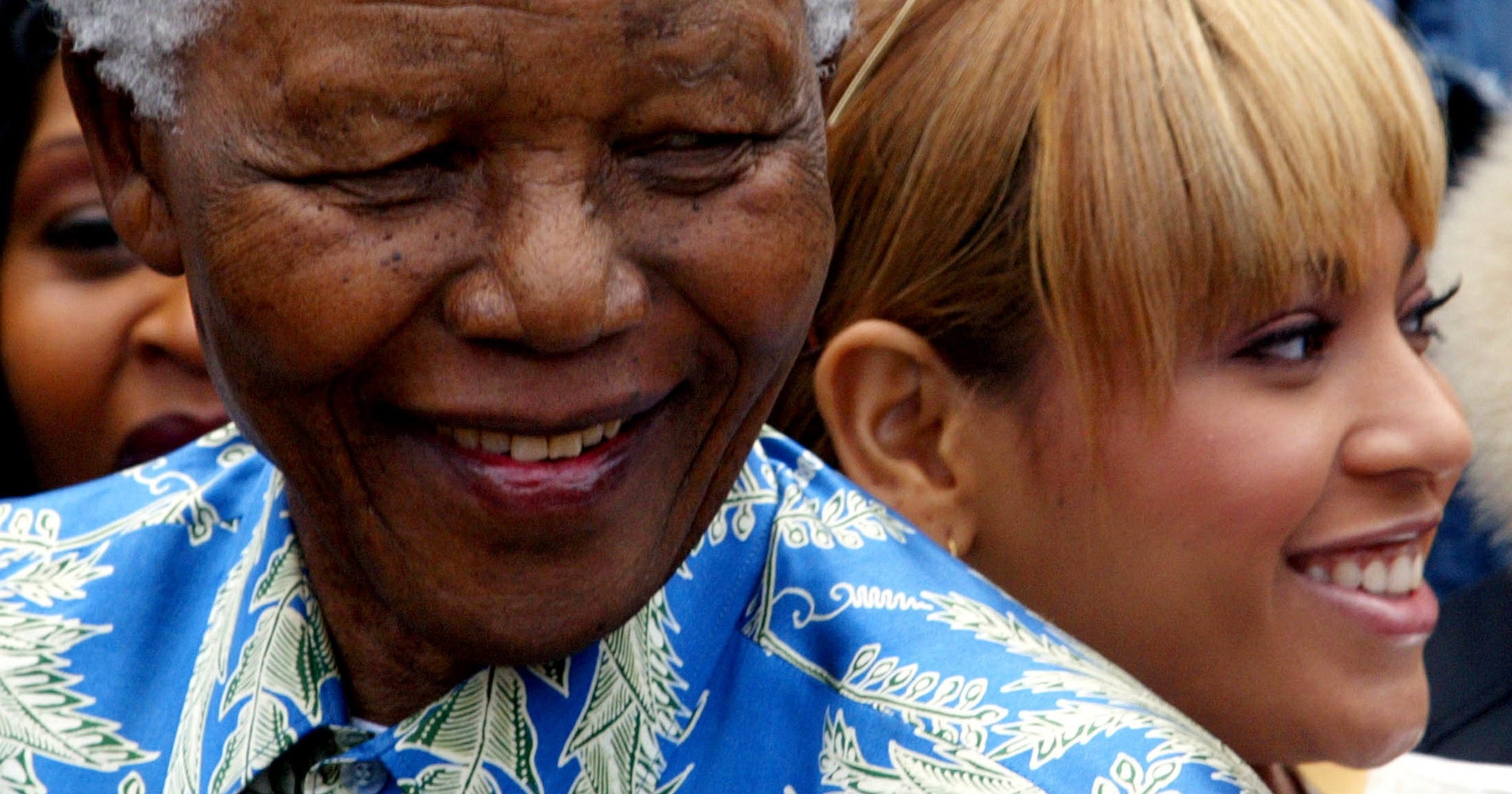 Beyoncé gives the late Nelson Mandeli a strongly open letter in front of her performance at a festival celebrating the former South African president next month.
Singer "Everything is Love" and her husband, Jay-Z, will perform at the World Festival of Citizens: Mandela 100 in Johannesburg, South Africa, December 2 to mark Mandela and the 100th anniversary of the anti-apartheid birth of the leader.
In a letter titled "Dear Madiba," also published in the South African newspaper Sowetan, Beyonce explains that the lessons she took from the Mandela meeting in 2004 became the leading force in her life.
"Your kindness and gratitude for any experience, and your ability to forgive is the lessons I learned and convey to my three children," she wrote. "My whole family is keeping you up to a great extent."
The singer first met Mandela, who died in 2013 at the AIDS Concert Concert in Cape Town in 2013 and joined him in a visit to Robben Island, where he was jailed for 18 years before the fall of the apartheid.
"I remember my measured but focused steps in the story of stories of combat, sacrifice and your resistance," she wrote about Mandela's first impression. "At that moment, I really understood your heart and humility."
"You have enabled as many people as me to reject the inability and understand our capabilities in making lasting changes in the world," she continued. "Minor efforts can change the way for so many people living in extreme poverty, facing injustice, the lack of racism, and fighting for their rights as human beings."
Singers Usher, Ed Sheeran, Kacey Musgraves, Pharell and African artists including Wizkid, Cassper Nyovest and Femi Kuti will join Beyoncé, and Oprah Winfrey delivers the main prize of the festival.
Beyoncé praised Mandela's vision of "for dignity, for human rights, for peace," which has not only changed the course of history in South Africa, but has also had enormous implications at the global level.
"I promise you that we have made our dreams," she wrote.
"Your work and your sacrifices were not in vain. I will appreciate every moment that is shared in your presence and use lessons learned from you as a fuel for mixing positive ideas and solutions."
The festival is held by the Motsepe Foundation, which aims to end poverty through education and job creation.
To read a lot of Beyoncé's letter, go to her website.